You can count on Houston Water for fresh & cleaner water
We have technicians who can help you with:
Whole-home water treatment
Hard-water problems with city water
Water softening and conditioning for municipal and well water
Water filtration, including removal of PFAS and other contaminants
Point-of-use and reverse osmosis systems
Just fill in the form to request a free water quality analysis. We'll analyze your water for hard water particles, contaminants, or other chemicals that could be negatively impacting your health, increasing your costs, or making your water taste bad.
Schedule Your Free,
No-Obligation Water Quality Analysis
WATER TREATMENT PRODUCTS & SOLUTIONS WE OFFER
Houston Water Solution offers a range of products and solutions for every kind of water need.
Whole-Home Water Treatment
We have a number of different whole-home water treatment solutions that can help your whole family enjoy better tasting water, eliminate hard water problems and remove harmful contaminants.
Water Softeners and Treatment Systems
Our whole-home water softeners/conditioners will help you enjoy softer skin, cleaner dishes, and less cleanup with water that's gentle on you and your home.
PFOA/PFOS - Cyst & Lead Removal
Reverse Osmosis Drinking Water Systems
Elevate the water you drink at the point of use, through a reverse osmosis water system that will remove harmful contaminants such as lead, PFAS, bacteria, and other water contaminants.
WATER TREATMENT FAQ'S
How do I bypass my whole-home water treatment system?
At the top of the media tank, behind the computer control head, there will be 2 valves. They will be black in color and will have arrows to guide you on which direction to turn them. Turning both will allow you to bypass the system and still receive water from the main water line to the home.
How do I bypass my reverse osmosis system?
On your reverse osmosis tank, there is a small blue valve and if turned perpendicular will stop water from entering the tank. Next, there will be an identical blue valve on the water line by the filters. Turn the second blue valve perpendicular, this will completely bypass the reverse osmosis system.
How much salt should I keep inside my system's brine tank?
The brine tank should be 1/3 filled with salt to allow the tank to fill with water during regeneration. Check your system's level of salt once a month to ensure that it is 1/3 filled with salt.
What should I do to care for my system in the event of freezing/cold weather?
If your system is located outside of the garage, wrap any piping in a towel or blanket, although we have already insulated your piping for you. Regardless of the location of  your system,  leave a steady drip at your faucets as normal and do not bypass the system.
TRUSTED BY 1394+ CUSTOMERS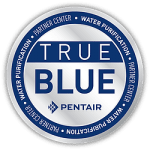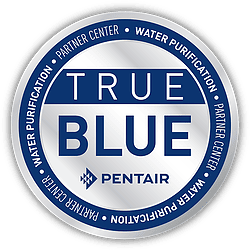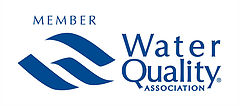 TESTIMONIALS FROM OUR HOUSTON WATER CUSTOMERS

The sells men and install team was the absolute definition of professionals. Luis, John, Devin, Julio and Beth are the people I'm talking about so the the staff these are the people to look up to. Now let the church say Amen. Thanks again.
Rodin C
Google

Love this company water is much better thank you
Tracie C
Google

The sales team was very informative ,answered all my questions and concerns. Installation team was very professional, and early for the appointment.
Demerce D
Google
COMMERCIAL CLIENTS AND PARTNERS
At Houston Water Solutions, not only do we provide solutions for residential "municipal water" customers, we also provide solutions for well water and commercial needs! We are the trusted  Independent Service Provider for Starbuck's, DutchBro's, Chili's, and many more. We send a water treatment specialist to the home or business for a free analysis of the water quality AND home or business to formulate the perfect product for YOUR specific needs.
Starbucks
DutchBro's
Scooter's Coffee
Fat Tuesday's
Chili's
Dunkin Donuts
Houston Water Solutions is your INDEPENDENT SERVICE PROVIDER FOR PENTAIR INSTALLING AND SERVICING of  Pentair water filtration for your favorite coffee shops and restaurants including Starbuck's, DutchBro's, and Fat Tuesday's in the entire Houston and surrounding area.
Ready to begin your journey to cleaner water for you and your family!